SHORT SALE F.A.Q
What is A Short Sale?
The most simple basic answer to this is that a short sale is a workout option that allows the homeowner to sell the home for less than the total amount owed on the mortgage.   The benefit to all parties  is that this can help avoid a foreclosure (which hurts everyone) and allows individuals and families to get a fresh start when all other options for remaining in the home are , well, just not an option anymore.
Documentation
Hardship Letter: This briefly explains the nature of the hardship.   Some experts believe this is the most important piece of the package.  This will explain why you need to sell and  can no longer afford the home.  Call me for a sample of a hardship letter.
Financial Statement:  Most often this will be put on  the Uniform Borrower Assistance Form . Income vs. debt.  Its a snapshot of your financial situation and should also demonstrate your hardship.
Supporting documents:  Requirements vary based on hardship but often bank statements and tax returns will be required, along with documentation of income sources.
Benefits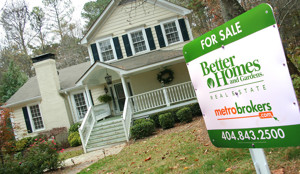 When staying in the home is no longer a viable option DON"T JUST WALK AWAY!
Why a Short Sale is better for you than a foreclosure.
1. No deficiency judgments. Your approval letter will release you from further claims.
2. Your Credit will recover more quickly than a foreclosure  once completed.
3. You may be eligible to buy a new home in as little as two years.
4. You have more control of your situation and can move on with dignity.
5. You can have a fresh start in recovering your financial position with less debt.
Why Ask For Help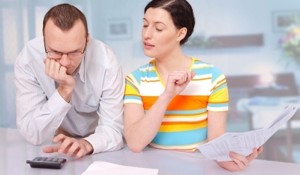 There Are Many Reasons to Have a Qualified Agent like myself Assist you.
1. Evaluate-Is this really the best and only option for you? How much can I get for the home? It may not be as bad as you think.  Why not find out?
2. Gathering and submitting documentation can be overwhelming-I have resources to assist and make sure we dot the i's and cross the t's.
3. With authorization from you I can speak with your mortgage lender and keep the process running smoothly.
4. Listing the home  for a price established by a professional agent's opinion (CMA) will be necessary to generate an offer for third party approval (i.e. The Bank)
5. Where will you go?  I can help with that too.
The resources an experienced agent like myself has to offer you are endless.  Don't go it alone.  Lets find the best solution, the solution that's right for you.
Metro Brokers Financial, Inc., 5775-D Glenridge Drive, Suite 200, Atlanta, Ga. 30328 A Georgia Residential Mortgage Licensee # 5892. NMLSR Unique Identifier # 163853. 404-847-2525